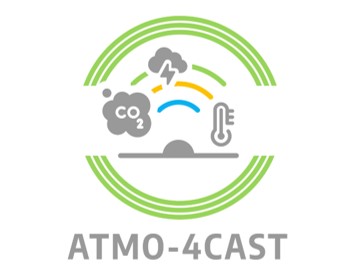 The Air Quality Estimation, Monitoring and Forecasting service delivers a novel cloud-based solution providing crucial information and products to a variety of stakeholder in agriculture, urban/ city authorities, health, insurance agencies and relative governmental authorities.
This new EOSC service will be delivered by further optimizing, automating and validating existing software modules for air quality estimation along with the novel integration of satellite, geospatial and in-situ data. The user interface will efficiently demonstrate examples with several different challenging datasets which will target different user communities (urban air quality authorities, meteorological services, energy and power generating sector, and industrial air pollutant emitters) The examples will also demonstrate to the user the attractiveness of the package and its ease of use and also how it can be used, not only, to improve urban planning, strategy and interaction with the city residents but also can be integrated with data from other urban environment areas (for instance, mobility) and provide different functions, such as alarms management, risks and emergency situations detection, geo-referencing data, statistical analysis and life quality reports. Furthermore, a Smart Air Quality's management platform as a SaaS platform with web responsive interfaces and REST interfaces for integration with external systems will be integrated. The dashboards on the platform will be configurable, being able to give daily, weekly and monthly reports of all the data collected by the sensing stations (even their battery status and management of the alerts regarding malfunctioning or failure). The validation will include several datasets, application cases progressing from TRL6 to TRL8.
Learn more about the service and all the technical details.
Discover more with a video presentation on our YouTube Channel.