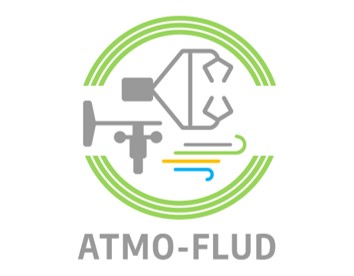 The Greenhouse Gases Flux Density Monitoring service delivers an operational workflow for estimating flux density and fluxes of gases, aerosol, energy from data obtained from specifically set meteorological stations, validated towards standardized, regularized processes.
The objective is to further optimize, automate and validate the existing software for flux density and fluxes estimations of gases, aerosol and energy from data obtained from specifically set meteorological stations, in order to integrate it as a novel cutting-edge service in EOSC. In particular, the front-end of the service will consist of a simple, user-friendly interface that will accept the data and guide the user in obtaining the desired flux densities, and energy balance results. It will be possible to upload the data by the user from his/her own database or from an EOSC database or from a linked to EOSC database. The user interface will efficiently demonstrate examples with several different challenging datasets which will target different user communities (national greenhouse gas emissions data validation, urban air quality authorities, meteorological services, and energy and power generating sector). The back-end of the service will consist of an orchestrator that will select the optimal method or combination of methods, for processing, depending on the available dataset. Two major micrometeorological pathways will be considered and integrated based on the aerodynamic gradient method and on the principle and application of the eddy covariance method. The examples will also demonstrate to the prospective users the attractiveness of the package and its ease of use. Finally, the validation towards TRL8 will include a large quantity of data and models from the community to evaluate and regulate the calculation of the above-mentioned flux densities and fluxes.
Learn more about the service and all the technical details.
Discover more with a video presentation on our YouTube Channel.
Get the service on the EOSC portal.