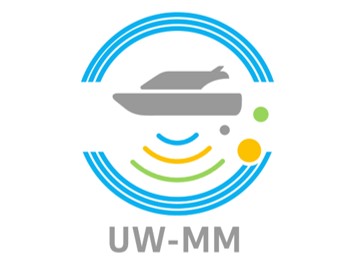 The Seabed Classification from Multispectral, Multibeam Data service delivers a user-friendly cloud-based solution integrating cutting-edge machine learning frameworks for mapping several seabed classes, validated for archeological, geo-hazards, energy, and other applications.
U3 service focuses on the efficient exploitation of recent cutting-edge multibeam echosounders which go beyond the standard ones that collect backscatter at a single predefined frequency and can acquire backscatter at multiple spectral frequencies allows the acquisition of spatially and temporarily co-registered multispectral backscatter data offering capabilities for systematic and accurate mapping of the seabed. Based on recently developed classification framework which has been already validated in relevant environment (TRL 6) and in several datasets from the international 2018 R2Sonic Multispectral Challenge, the goal is to further optimize and develop an efficient and robust multispectral, multibeam data processing system integrating advanced machine learning tools for seabed classification. In contrast to similar R&D efforts  in the proposed service different shallow and deep machine learning architectures will be further validated towards the classification of various seabed classes. An additional novelty lies in the optimization of a single classification model which will provide powerful pre-trained models for different sets of seabed nomenclatures. The validation process towards the targeted TR8 will be intensive against a number of datasets (e.g., USA, Canada, Atlantic coast, Mediterranean, Santorini, Kolumbo) demonstrating in a comprehensive way the applicability and scalability of the proposed cross-cutting service several application domains and user communities
Learn more about the service and all the technical details.
Discover more with a video presentation on our YouTube Channel.