Athens & online, 26/10/2022.
On October 26, 2022, NEANIAS project organized an Open Innovation & Assessment Workshop presenting the project services that are active in the field of open science.
The Open Innovation Workshop took place at the Physics Department of the National Kapodistrian University of Athens, at 9:00 AM, CET.
The event presented the project, its objectives, its services provided through the European Open Science Cloud (EOSC), emphasizing the 3 thematic units of the project, the atmosphere, underwater science and space, giving the opportunity to the participants to explore and test these innovative services.
 The atmospheric services of NEANIAS bring to the surface innovative applications of algorithms in the fields of energy, greenhouse gases and air quality, with the aim of involving different communities and users associated with the atmosphere.

The underwater services of NEANIAS have numerous scientific and commercial applications in the fields of archaeology, geology, biology and energy that include work such as the search for ancient shipwrecks, ecological studies, environmental damage assessment and seabed detection.

NEANIAS space services will be leveraged as a platform of tools for space communities, including astrophysicists, planetary scientists, planetary mining engineers, planetary robotics, mobile telecommunications, and space weather in virtual observatories with a variety of visual discovery scenarios.
Later, NEANIAS team led the testing of the services and an open discussion.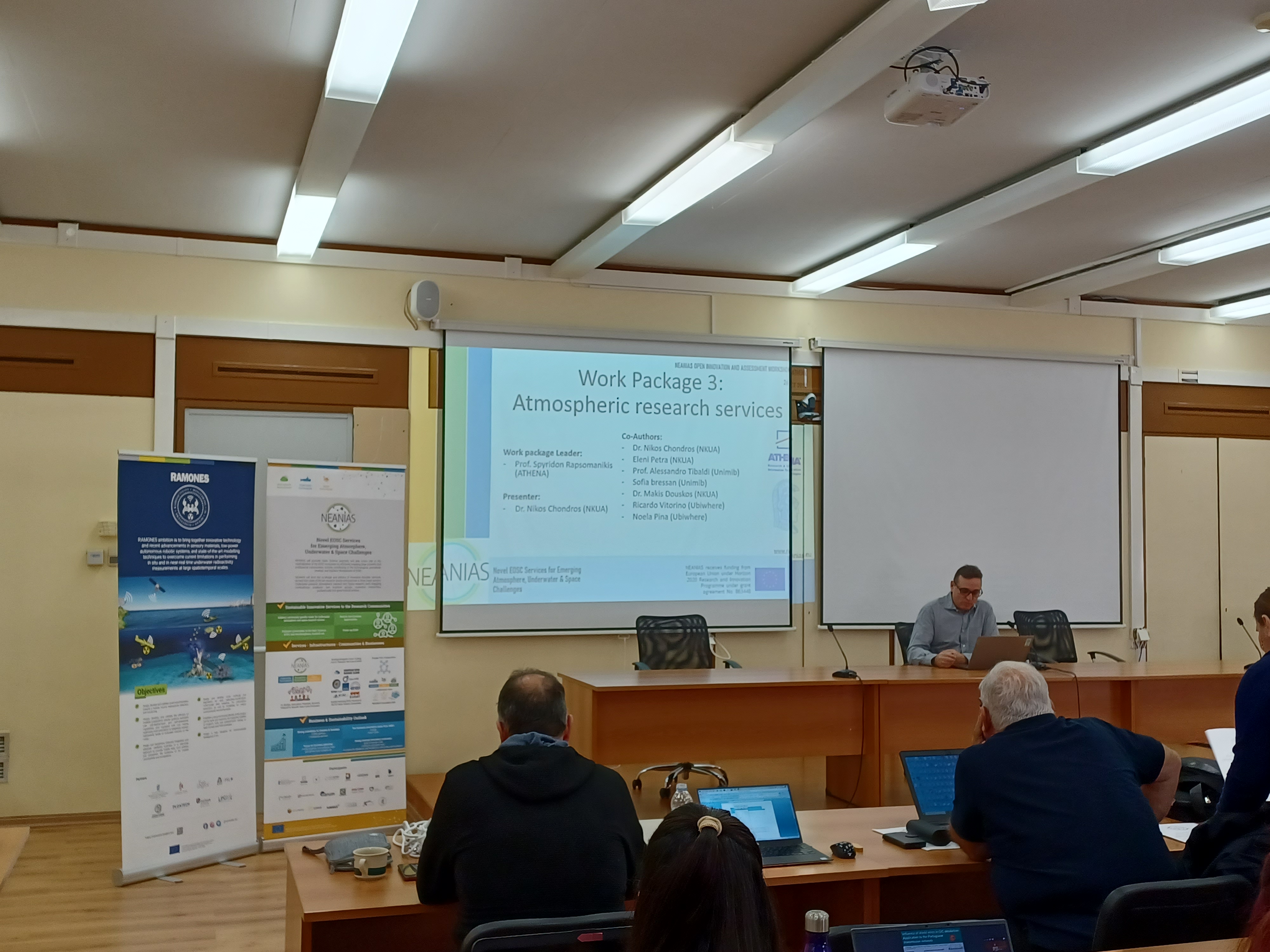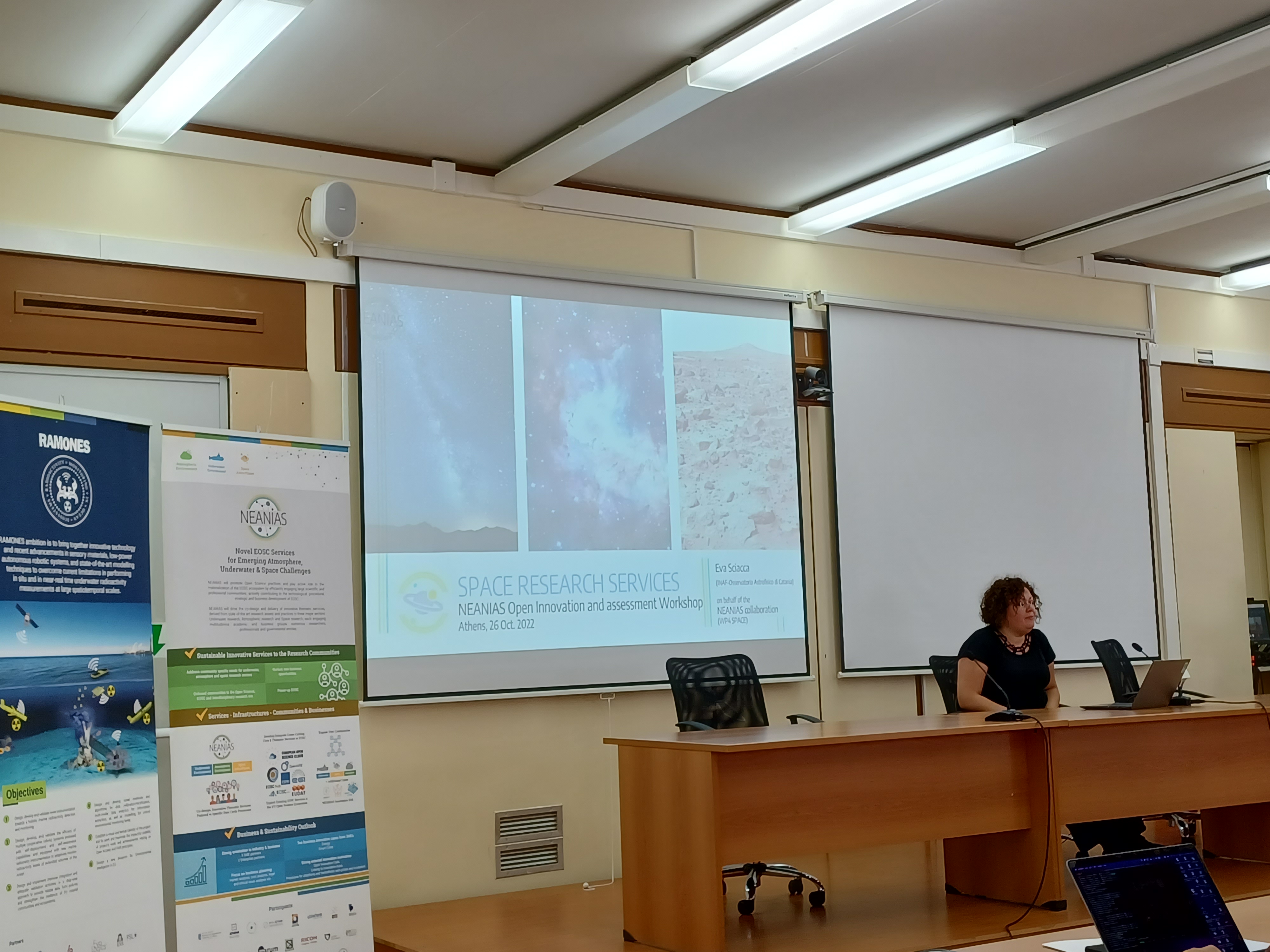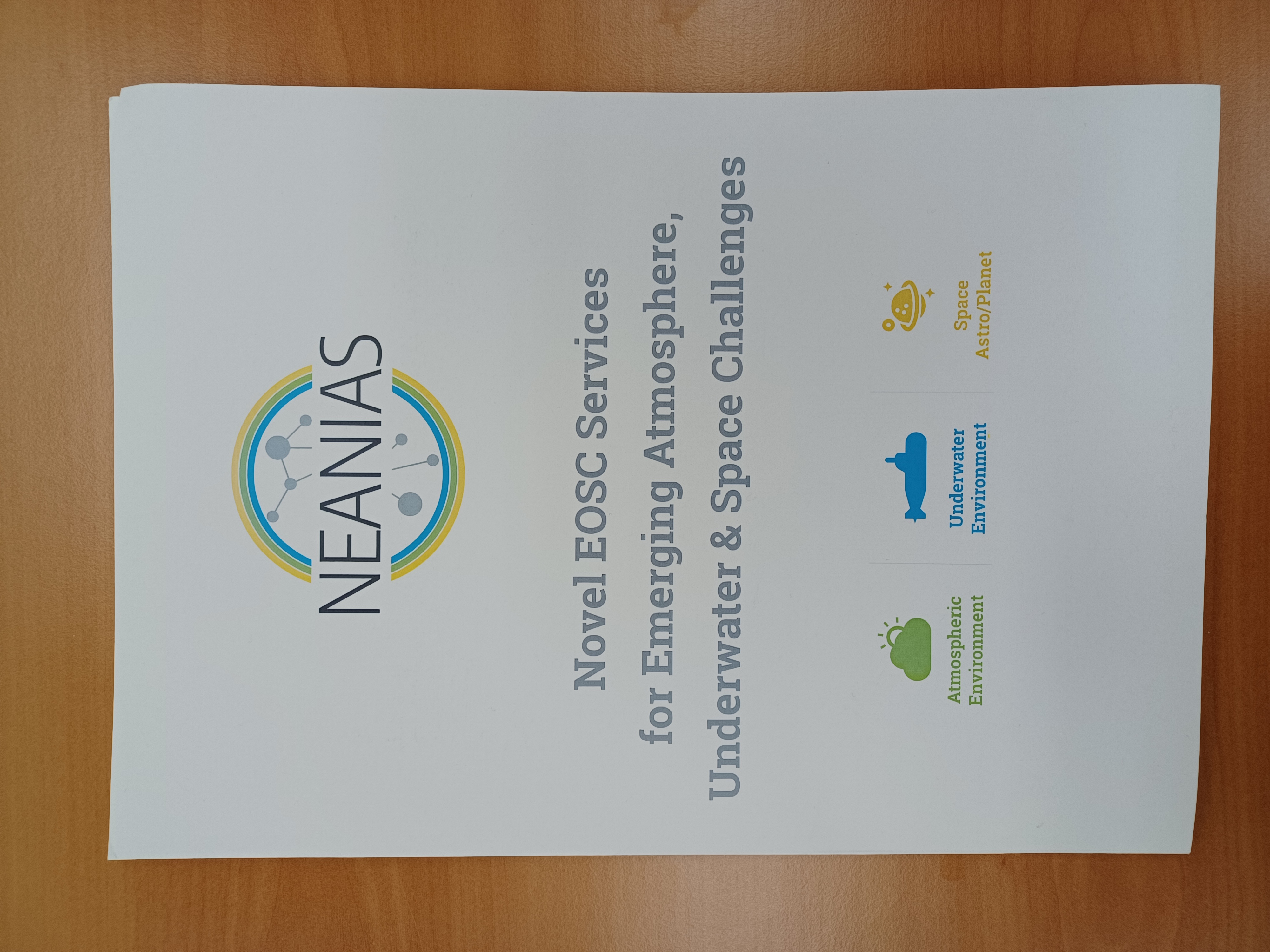 The videos of the NEANIAS Innovation and Assesment Workshop are already available on our YouTube channel.
You can find them here: