Online & Naxos, 6-9/09/2021.
The NEANIAS team held its 5th Plenary Meeting in a hybrid way, virtual and face-to-face (in Naxos, near Catania, Sicily, Italy), with the support of the INAF team.
For four days (from September 6 to September 9, 2021), the project leaders and all the attendees presented and discussed the current situation of NEANIAS, the results achieved, the evolution of the project and the next steps, considering the management, technical, innovation, business, dissemination and user engagement perspectives. Participation was very high, and all project partners were represented.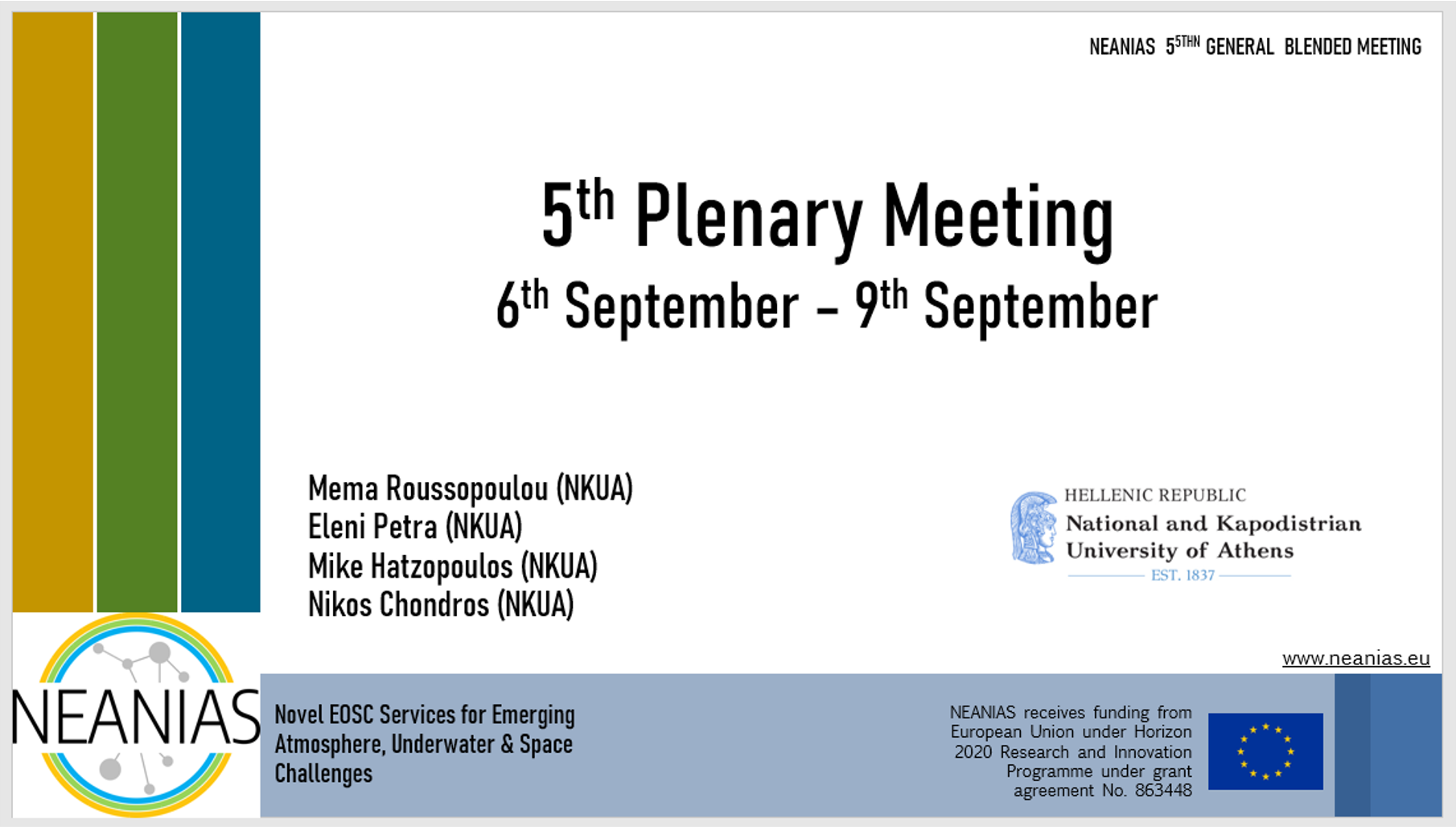 The core services, the delivery services, the EOSC onboarding and the thematic services (from technical to business cases) were analysed the first day. The management issues, the thematic services development, the thematic services (core and delivery issues), the business cases, the innovation cases and the sustainability issues were the topics of the second day. On the third day, the dissemination and user engagement aspects were discussed. Some side meetings were organized too to discuss many technical, business, innovation and sustainability topics. Finally, the user board meeting, the strategy, milestones, conclusions, and next steps were the topics of the final sessions of these fruitful days. All details are available in the meeting agenda.
The project evolves appropriately.The sensations were very good, both for all the progress made, for the desire to take the next steps and for the joy of starting to regain normalcy and meet again (still with the maximum measures of prudence, prevention and safety).
You can find below the agenda and some images of the event.