Online, 19-23/04/2021.
The main objective of Blue Research and Innovation Days was to present ongoing cutting-edge projects along with a specially-shaped hackathon towards bringing together consortia, the scientific community and industry working at the core of the 'blue economy' by promoting synergies as well as shaping common future activities. More than 300 international participants registered and participated the event!
The event gave the opportunity in 10 European and National projects to present their particular objectives, the current results, their cloud services, Open and Big Data research and results, the possible business cases providing by this way the possibility to the participants to investigate common approaches to specific problems, complementarities, synergies perspectives, future collaborations. 
Mature projects (workshops presenting scientific results):
NEANIAS
Blue-Cloud
I4Sea (National project, Greece)
EuroSea - Toste Tanhua
Cos4Cloud (Jaume Piera
Virtual Driver (National project, Greece)
INFORE
New projects (short presentations):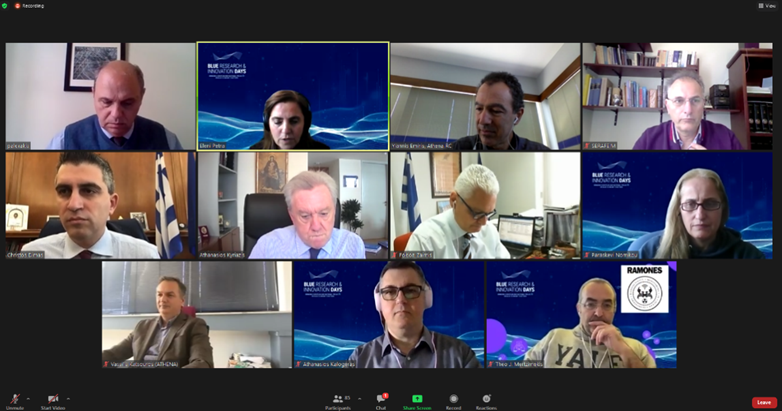 More details on the event page.