Online, 25/02/2021.
Six leading Greek research institutions joined forces to showcase how Machine Learning can unlock the potential of Big Earth Observation Data for socio-environmental good.
NEANIAS was one of the projects that supported the workshop, that also had the support of IEEE - Greece section and the European Union. Professor Konstantinos Karantzalos, from National Technical University of Athens and Strategic Steering Committee Coordinator of NEANIAS, was part of the organizing committee. Furthermore, his conference "Learning to Detect Changes from Multi-temporal EO Data" gave him the opportunity to present NEANIAS to the audience.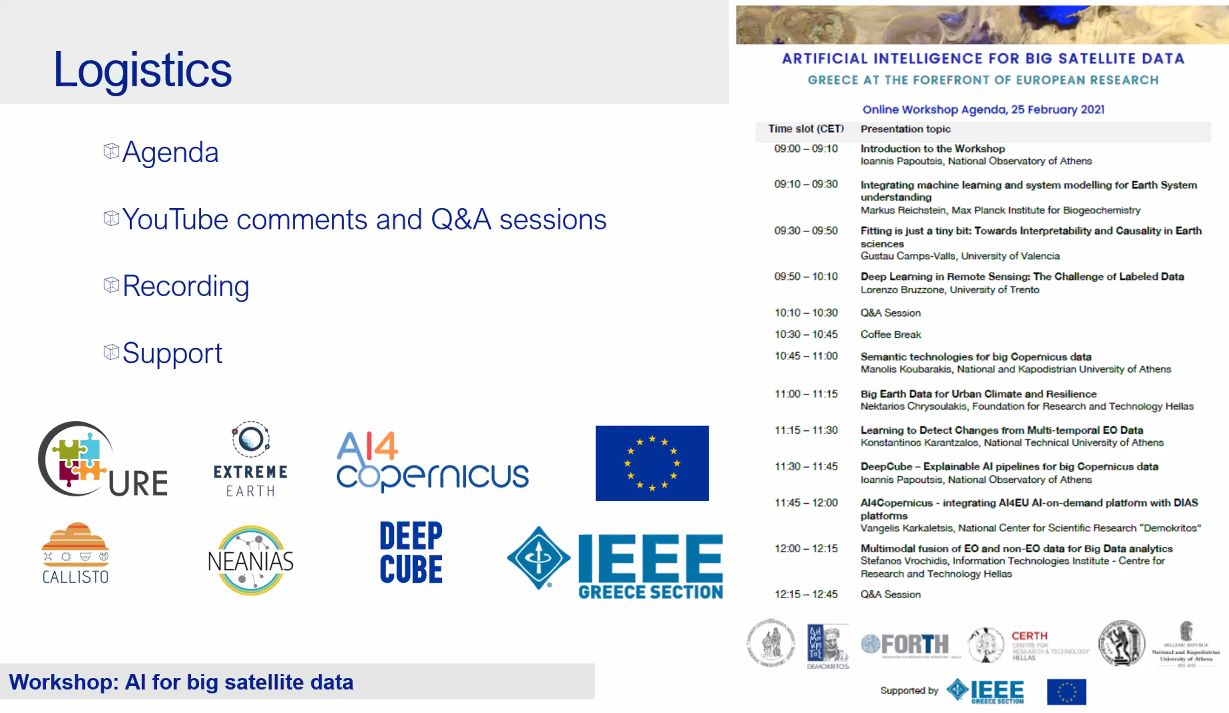 The main topics of discussion during the workshop were:
The main research trends and challenges in AI4EO, proposed by excellent European scientists.
The leading role of the Greek research community in addressing scientific questions with direct socio-environmental implications.
How Artificial Intelligence and Earth Observation data are used to assess and understand the impact of climate change.
New technology enablers that propel the deployment of AI pipelines on big satellite data, at scale.
The event was very fruitful, with more than 530 attendees.
More details on the IEEE - Greece Section site.