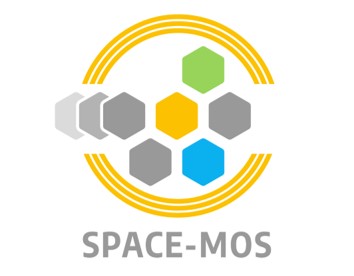 The Map Making and Mosaicing of Multidimensional Space Images service delivers a user-friendly cloudbased version of the already existing workflow for map making and mosaicing of multidimensional map images based on open-source software such as Unimap and Montage.
Space science requires services for making high quality images from the raw data captured by instruments (map making) and for assembling those images into custom mosaics (mosaicking). There are some tools available for the community that are in TRL 6 and will be ported to the EOSC, optimizing the specific features as needed by the relevant scientific groups. Concerning radioastronomy data, interferometric observations, due to the peculiarities of data acquisition, the service will take into account primary beam effects as a weight for data to be mosaiced. Planetary mapping requires high image quality so that individual data products/granule are co-registered to achieve iteratively cartographic description (e.g., geologic) of a planetary surface. To achieve mapping there is need for higher-level products, that are made accessible (high-level data are not always available on public space agency archives, such as PDS/PSA) and co-registered, mosaicked as needed.
Learn more about the service and all the technical details.
Discover more with a video presentation on our YouTube Channel.