Online, 2-6/11/2020.
The GARR Consortium organized the annual Workshop in an exclusively online edition from 2 to 6 November 2020, given the emergency linked to the evolution of the COVID-19 situation. The GARR workshop has always represented an important appointment for networking experts in the world of education and research: an opportunity for professional updating but also for discussion and comparison on the hottest topics of the moment.
This year the NEANIAS project was presented by Eva Sciacca from the National Institute of Astrophysics, Giuseppe Vizzari and Thomas Cecconello from the University of Milan-Bicocca during the session on Containers and Federation, moderated by Claudio Pisa from GARR.
The event was held in Italian, as well as the corresponding article.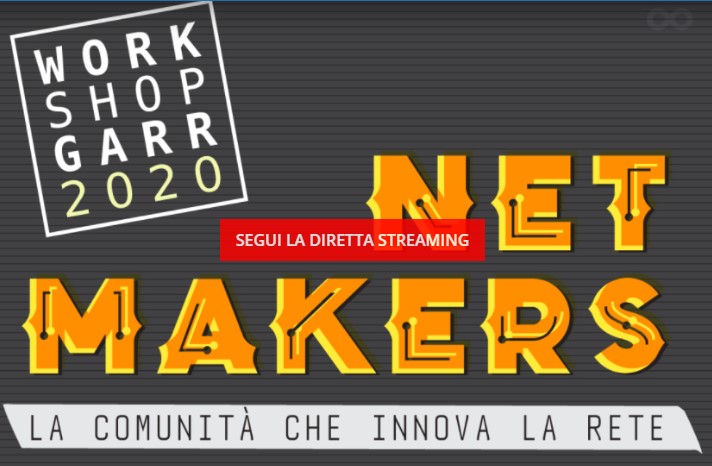 Il Consortium GARR ha organizzato il Workshop annuale in edizione esclusivamente online dal 2 al 6 novembre 2020, vista l'emergenza legata all'evoluzione della situazione COVID-19. Il workshop GARR rappresenta da sempre un importante appuntamento per gli esperti di networking del mondo dell'istruzione e della ricerca: un'occasione di aggiornamento professionale ma anche di discussione e confronto sui temi più caldi del momento.
Quest'anno il progetto NEANIAS è stato presentato da Eva Sciacca dell'Istituto Nazionale di Astrofisica, Giuseppe Vizzari e Thomas Cecconello dell'Università di Milano-Bicocca durante la sessione riguardo ai Container e Federazione, moderata da Claudio Pisa del GARR.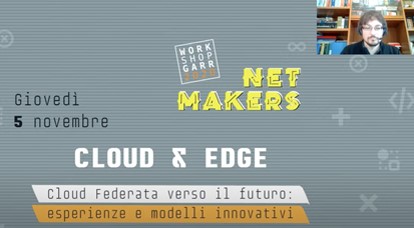 Eva ha presentato le attività relative all'implementazione di servizi, integrati nel cloud GARR, per affrontare le sfide che la comunità astrofisica necessita per la gestione dei dati, la mappatura e il rilevamento di strutture in mappe multidimensionali su larga scala.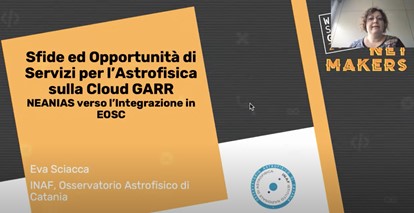 Giuseppe e Thomas hanno illustrato alcuni servizi legati all'applicazione di tecniche di Intelligenza Artificiale e Apprendimento Automatico per il supporto alla ricerca scientifica, proponendo degli scenari d'uso nel settore astrofisico.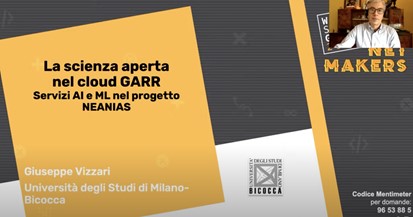 Le presentazioni saranno disponibili sul sito del Workshop GARR (www.garr.it/ws20) e potete vedere la registrazione degli interventi e l'intera sessione del workshop su YouTube.